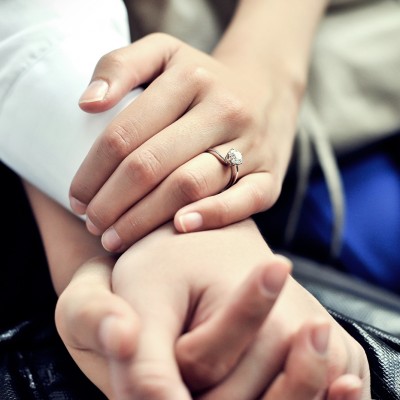 What do wedding photographs mean to you? Are they simply printed coloured papers? Or do they denote something else? Everyone conceive photographs differently. It is this difference that makes wedding photography all the more captivating and expressive.
In the eyes of children, wedding photography represents something fresh and new. These pictures inspire them to love, to hope for bliss and to commit to someone for the rest of their lives. It is actually surprising that even the young ones could be inspired by wedding photography to create a better change on their love life. When singles look at wedding photographs, their hearts is able to feel the warmth and love that sparkles in the eyes of lovers. They will soon anticipate the right one to enter their life and create a beautiful romance. While some singles might think that getting attached to someone is unnecessary, wedding photography allow them to think from a new perspective. Wedding photographs prove that marriage is a lovely and wonderful occasion. Staying with someone you love could bring you joy, tears, sense of security and many more benefits that come along with this decision.
A couple which has just started dating would most probably have a blurred vision of their future as lovers. Should we get married? What theme should we choose for our wedding photography? This is when wedding photographs of other lovers come in handy. These photographs provide an insight of love stories and intimacy. It encourages lovers to work on their relationship towards marriage and further explore a variety of ways to enjoy wedding photography. Choice of enjoyment, locations and outfits lies in your hands. You could be in touch with the nature environment, the sophisticate interiors of somewhere elegant or even your home…
Does wedding photography lose its value after newlyweds have undergone this process? A big no! Wedding photographs serve as a reminder of their faith and affection for each other. These photographs are like gems in a treasure box, they are kept for a lifetime because they are precious to their owners.
Wedding photography gives everyone a different outlook on life. Romantic photographs are always influential and impactful. Our perspective changes when our eyes meet these photographs. While looking at tons of wedding photographs overtime, think of how you feel for them and how you want to preserve this kind of feeling in your heart.

An Observer of Life. Love the interactions between Light, Spatial, and Human. Inspired to be a Poet in Visual. Despite being sensitive to emotions, his fun-loving nature always helps to hype up the wedding or event. Henmond is also a member of Asia Wedding Professional Association and blue member of Professional Photographer Asia Community.

Latest posts by Henmond Chang (see all)