AGX Photographie is a professional photography company in Singapore, incorporated by three long-time friends; Henmond, Lester & Ken.
The Story of
3 Friends
Henmond, Lester & Ken met more than 15 years ago in 2001 when they were all pursuing their diploma studies at Temasek Polytechnic. The three developed interest in photography and naturally joined the photography club.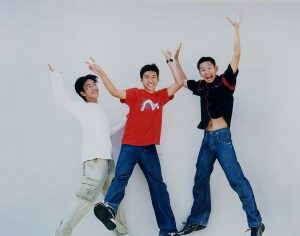 From Film to Digital
Back then, starting from manual film cameras, they picked up technical and creative photography skills. During those years, they also appreciated the processes of developing films in the club's darkroom - something not many folks have access to these days.
Walking The Same Road Again
Soon the time to enlist for National Service came and they lost contact for several years. Each of them went on their separate paths and worked in different industries, but it was the continual love for photography that brought them together again. With their different life experiences, skills and insights, the three set up AGX Photographie to focus on weddings, family portraits, and corporate event photography.
To help
build legacies
for the next generation
With ever-increasing advancements in mobile phone technology, photography has become more and more accessible to everyone - countless photos are snapped everyday. However, how many of those images can actually tell the story and convey enough meaning to be passed down for generations? How many eventually become bedtime stories for their future generations?
AGX Photographie was formed to help our clients document moments, build their stories, and create legacies with timeless, quality photography.
To be
the best photographers
in Asia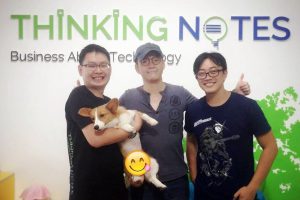 We envisage to become one of the Top Asian photography companies, striving to provide the best customer experience through reliable, creative and quality photography services.
At AGX Photographie, we focus on delivering professional services in Singapore for ROM Solemisation Photography, Actual Day Wedding Photography and Family Portrait Photography.
Growing Others
As we work towards our goals, we have our own Freelance Photographers Program, which aims to nurture aspiring photographers, and develop them to reach their creative potentials.