The Ultimate Wedding Guide
So you have spent quite some time together with your special one, and you feel that it is finally time to take it one step further. You want to become family, but how do you do that?
Fret not, as this guide will provide you with the necessary information to kick your relationship with your special one up a notch.
Phase I:
Intention to get married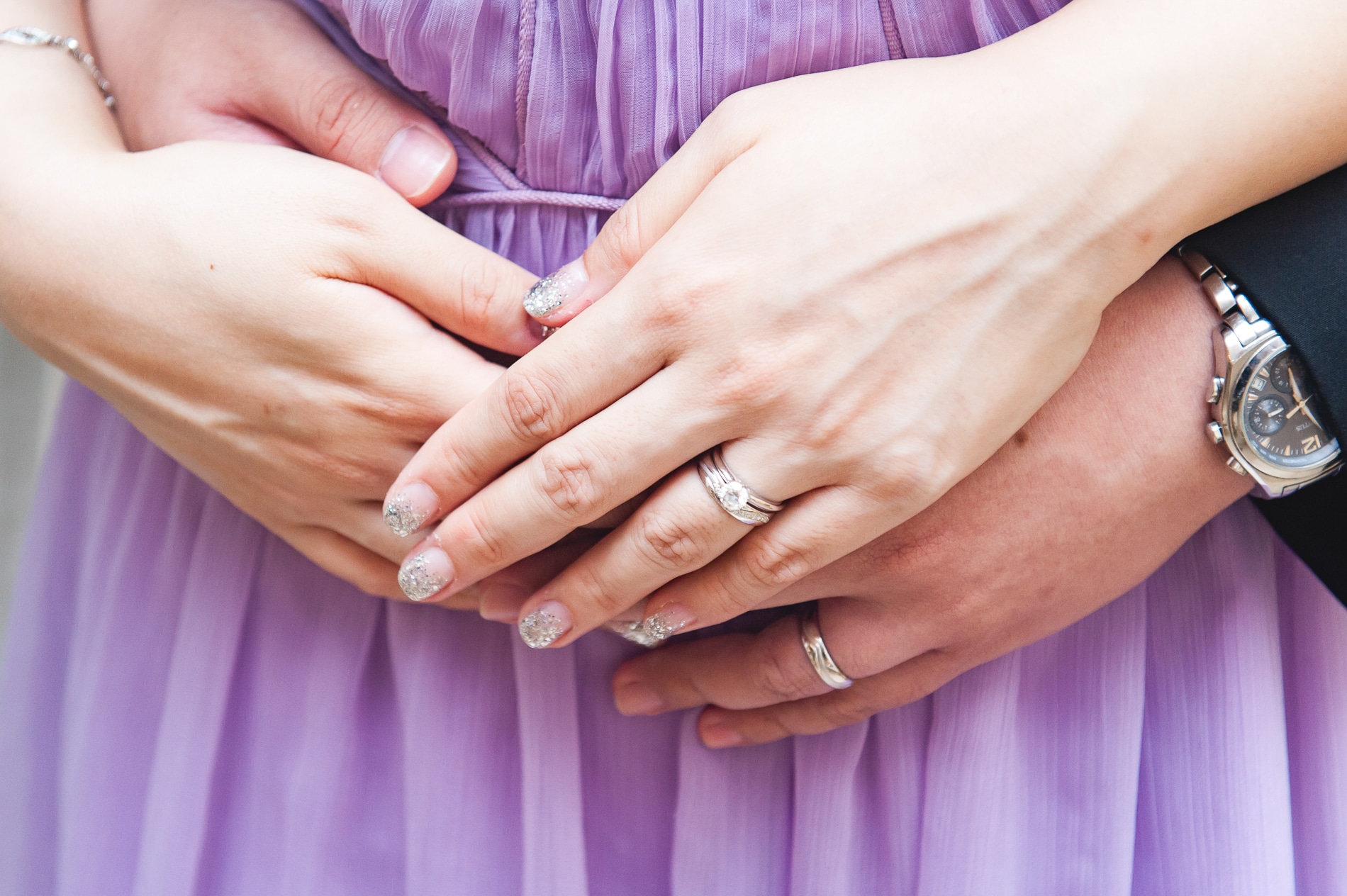 Seeking Approval From In-Laws
What is the background of your special one like? Chances are, being in a Singaporean society, where Asian values are predominant, marrying a person means marrying their family as well. In this case, your special one's parents will play a pivotal role in the evaluation of your suitability to marry him or her.
This is a trial, a challenge that you must successfully complete if you want them to approve of your marriage with your special one! So, make sure that you know what your special one's parents like and dislike.
How To Plan A Proposal
Traditionally, in Asian societies, the male is the one responsible for proposing. How are you going to ask for his or her hand? Do you want to go for a regular dinner and then surprise her with it? Or do you plan to bring her to some jaw-droppingly beautiful place to pop the question? This will all depend on your style. Be charismatic!
What Kind Of Ring To Get?
Do not worry about the wedding band first, as it will complement your daily wear. You can shop for it together with your special one after your proposal. What matters most for the ring is that it is presented with maximum sincerity and all of your love. The best way is to borrow her rings if she is already wearing one. Other ways are to ask her friends and family, or by holding her hand and estimating the size of her ring finger. You should measure the ring size of your special one way in advance as your intent would be obvious to her if you decide to measure her ring size out of the sudden. The ring does not have to fit her finger perfectly as adjustments can be made by the jewellery shop later on. However, do check with the jewellery shop if there are any additional costs in doing so. Appearance-wise, it's good to get a ring that does not look too shabby. There are also some jewellery branches where you can tack on additional money in the future to get a different variant of a ring (for instance, to commemorate your 5th anniversary with your special one).
How To Bring Forth The Proposal
What is the personality of your special one like? Is she the quiet, shy and private type? If so, bring her to a place which is open and has a nice scenic view (Marina Barrage comes to mind) along with her family and close friends to witness it. You can drum up the ambiance with sparkly LED lights and then do the proposal. If she's the feisty type, you may want to bring her to a crowded place (popular restaurants come to mind) and engage "fresh" dancers to entertain her, and then do the proposal in front of everyone.
What Is Next After Proposal?
After your proposal, you will most probably form an engagement with your special one. So what's next once you have done that? Inform your family and relatives (if you would like to spread the news fast). In the meantime, you will need to plan for the logistics of the wedding, like how the sequence of events should flow, as well as accounting for the possible expenditure of resources.
That is basically the gist of it, until your wedding day. In the meantime, take your special one out for dates more often to reaffirm your love for each other!
Date Selection And Applying For A HDB
Marriage is a very important event in your life. There are various factors vying with each other for consideration here. On one hand, if you're a traditionalist, you would do well to use fengshui and determine an auspicious date for your wedding. If not, you can choose a date which has special meaning for you and your to-be-spouse.
You may want to check Bride forums to obtain checklists and timetables on how to plan things moving forward. They can be very useful resources as lots of marriage-relevant topics are discussed there and there is generally consensus in how things should be done.
Apart from that, if you do not already own a house, it would be wise to apply for a Built-To-Order (BTO) together with your special one as there is priority given for new couples who bid on them! BTOs are cheaper than resale flats although it takes a few years for it to be built and is a little smaller compared to a resale flat with an equivalent number of rooms. If your income level is over $5000 per month, you wouldn't be able to get your HDB flat at a discounted rate with grants. In that case, it would not matter whether you choose a HDB or a Condominium as your first flat.
Phase II:
Planning For ROM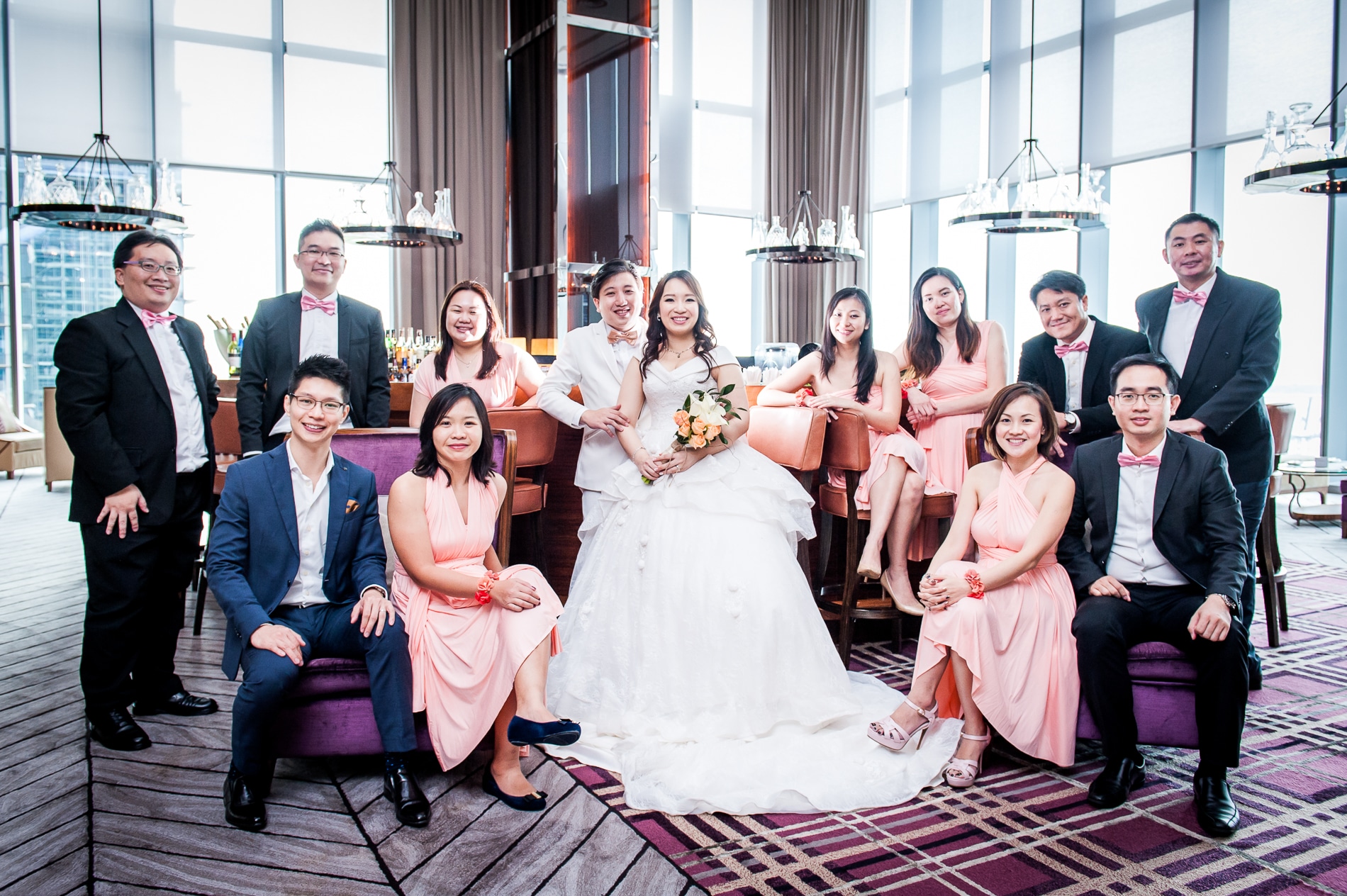 Do You Need A Wedding Planner?
Are you clear on all the procedures leading up to the marriage itself? Are you confident of handling all the logistics and planning just by yourself alone or with friends? If not, it is time for you to hire a wedding planner. With many years of experience under their belts, they are able to provide strategy and direction to your planning for a smooth and memorable wedding! The only downside of course, is the expenses for hiring them.
Procedure For ROM
Well, doesn't this sound so difficult? Don't worry though, the actual procedure is actually very simple. Firstly, you just need to file a Notice Of Marriage online at https://www.rom.gov.sg/.
After which, you just have to head on to The Registry Of Marriages, which is by appointment only, to verify your documents as well as for Statutory Declaration (VD/SD). Do note that solemnisation can only take place after your Notice of Marriage has been filed.
In order for things to flow smoothly, you ought to book your solemnisation date way in advance as auspicious dates are high in demand for booking. According to the ROM website, you should solemnise your marriage 21 days to 3 months from the date of filing the Notice Of Marriage.
The final step then, is to go through with marriage solemnisation on the date that you have booked, in the presence of a licensed solemniser and two witnesses above the age of 21 years old. There it is, isn't it easy?
ROM And Wedding On The Same Day?
Now, you must be wondering whether you should have your registration of marriage and actual wedding on the same day. The upside is that it makes for a very memorable wedding that you will remember in the years to come. However, it is generally not recommended as it can be too rushed. Adding on to that, you'll need to book a Justice of Peace, a vital individual in solemnising your marriage, on a weekday in advance since ROM is done on weekdays. This leaves you with lesser choices of dates to choose from.
However, a plus point is that you can save costs on the hiring of makeup artists and photographers if you hold both on the same day, since they only need to perform their duties in just 1 day compared to 2.
It is ideal to have the registration of marriage and wedding lunch or dinner held on separate days as it makes things a lot less hectic. However, it is your wedding after all, so the ultimate decision still lies with you.
How Do I Find And Select A JP?
JP refers to Justice Of Peace. Basically, they are people who are licensed to certify your marriage. You can find one from the list here at: https://www.rom.gov.sg/reg_info/rom_solemnizers.asp. To find out if the JP is the right one for your marriage, you can do a quick search on the internet, as there are plenty of information on popular ones to engage services with. Checking online forums is another way to find reviews about JPs for you to make decisions. You can also ask around your relatives and friends to see if they have any JP that they have a positive experience with.
Furthermore, it would be wise to book them half a year in advance as the popular ones have busy schedules and hence have only limited slots available. You can drop them a courtesy call again to confirm the details of solemnisation, once you have filed your Notice Of Marriage.
Where Is The ROM Centre Located?
The Registry of Marriages Center is located at 7 Canning Rise Singapore 179869, near Fort Canning Park. Do remember to book an appointment before you head down. If not, you will not be able to go ahead with the registration. Be aware that there are only two official solemnisation rooms available in the centre, so there will only be limited slots to book from. If you already have the dates planned out, you should book the slots as soon as possible.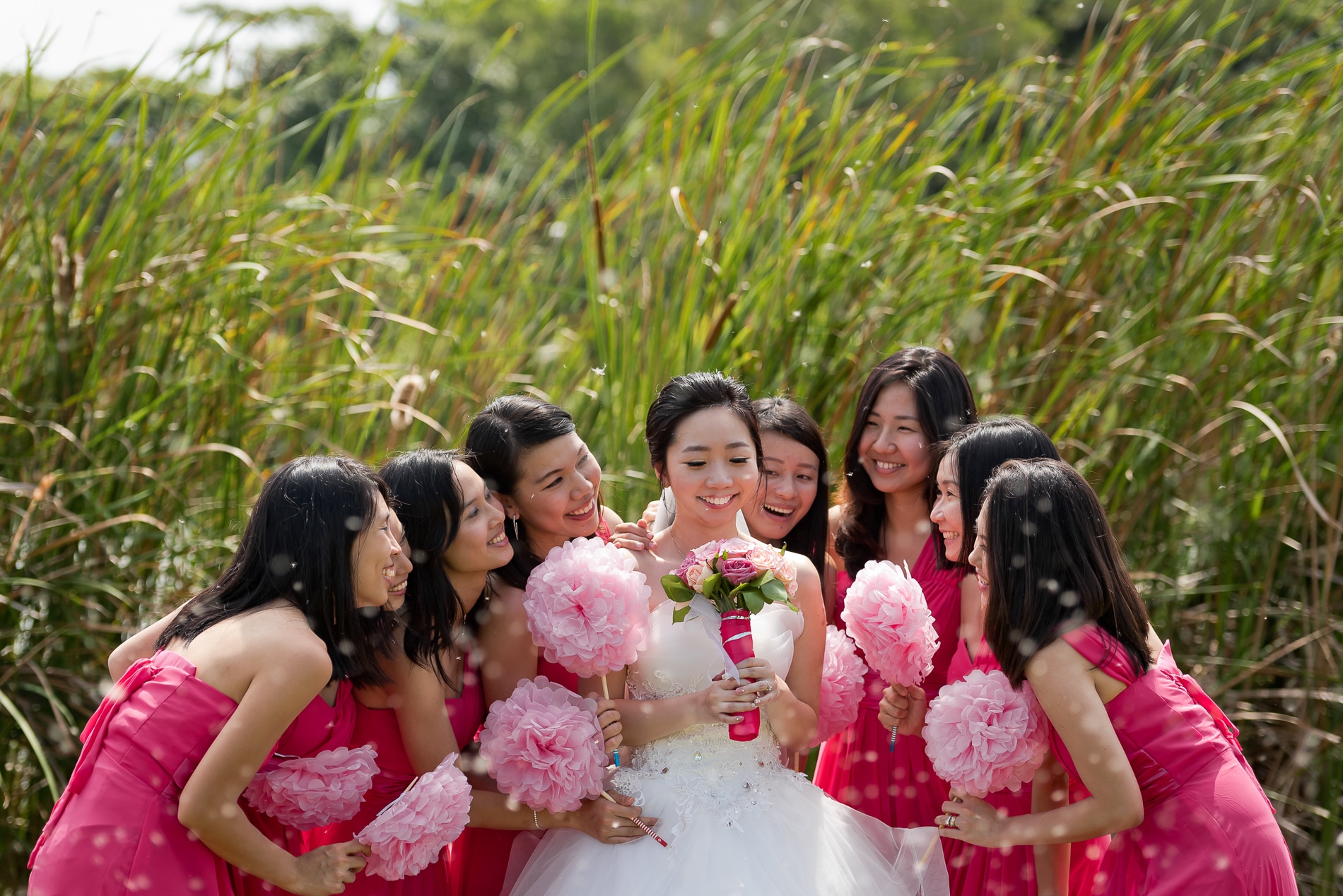 Do I Need Pre-Wedding Photos?
It is strongly recommended as it helps you to consolidate the precious memories for easy viewing in the future. It also makes for an intimate bonding experience with your spouse while taking the photos. This becomes something the two of you will view with extreme nostalgia down the road.
Should I Source For Individual Services Or A Package From A Bridal Agency?
A package from a bridal agency will almost always be cheaper than you engaging individual services. A package will save you lots of time for planning as well as money, but certain services may not be up to your expectations.
Hiring individual services, on the other hand, can be costlier as you are essentially finding different vendors to engage. This will also take up a lot of your time as you will need to research deeply. However, the eventual "package" that you form up from individual vendors will be tailor-made for your needs.
In this case, it is mostly a budget and time problem. If you have both the budget and time, then hiring individual vendors would be the most preferred choice.
As a side note, do check out the rates for additional photos, as the costs can quickly add up if you take a lot of them.
What To Look Out For When Choosing A Bridal Package
For bridal packages, do take a look around different bridal agencies to compare prices. That will help you spot out bridal packages that are unfairly priced above the market. Check if the package includes everything you need, and if anything is left out from it. Be careful not to fall for alluring descriptions as they are specifically marketed that way to capture your interest.
How To Choose A Pre-Wedding Photographer (Individual Services)
This will depend on your budget, connections, as well as style.
Having a larger budget allows you to engage the services of a more established wedding photographer with a good track record, and you can be more choosy about your requirements as well. This is also not to mention that if you choose a bridal package to engage with, it is quite unlikely that you'll be able to choose the wedding photographer of your liking.
Connections matter in the sense that if your friend knows a well-established photographer, you may be able to get your photography package at a more attractive price!
How you want your photoshoot to be done is also another factor of consideration, as you need to find a photographer who matches with the style of photos that you would like to take.
How To Choose Wedding Wear
Most people choose to rent their gowns, suits and shoes as these can be can quite expensive for the number of times that you'll wear it. Most bridal agencies will rent you their wedding clothing, so fret not. If you are sourcing for your own wedding clothes, just go with your style and make sure that it fits your frame well.
Another way to get your wedding wear is to have it tailor-made in another country that offers both quality and value. A country that comes to mind for this purpose is Thailand, as they tend to offer high quality clothing for lower prices compared to in Singapore.
For some families, it is a tradition to pass down their wedding clothes to the next generation. If you belong to a family like that, make use of it and wear it with honour!
How To Engage A Make-Up Artist?
What kind of look do you want for your wedding photoshoot? It helps that you engage a make-up artist that is proficient in that particular style. Are you going to wear a lot of different traditional costumes for the photoshoot? If yes, you should engage a make-up artist that is versatile in a variety of styles.
For some make-up artists, they may also offer a trial make-up session for a small cost. This allows you to find out whether their style of make-up is suitable for your needs.
Overseas Or Local Photoshoot?
The advantages of an overseas photoshoot is that there are many more places to choose from, and you get to enjoy these special moments with your special one in a foreign land. The downside is that it most probably costs a lot more than a local photoshoot.
A local photoshoot is ideal if you are not looking to spend exorbitant amounts of money on it, and would also like to stay through to your roots.
Either way, having a photoshoot overseas or locally does not really matter, as each option has its unique charm.
Local Iconic Locations For Photoshoot
If you are having your wedding photoshoot locally, you can consider the Changi Boardwalk, which has a serene backdrop. If you would like a forest-y feel, you may want to head over to the Clementi Railway, and Emerald Hill No.5 for the olden shophouse feel.
The key takeaway here is that there are plenty of interesting places in Singapore to have your photoshoot, and as long as you express your creativity, you would definitely find an interesting place for the photoshoot!
How Do I Prepare For The Photoshoot
About a week before the photoshoot, get all the aesthetic adjustments done, such as treatment of the hair and eyebrows waxing. Do not until the day before to get all these done!
Do practise smiling and posing, as they affect how your photoshoot results to a very large extent. Inspiration can be drawn from magazines, so practise it lots!
Do get plenty of rest the night before the photoshoot, make sure all your equipment are packed, and your clothes ironed.
Phase IV:
Planning for the Customary Wedding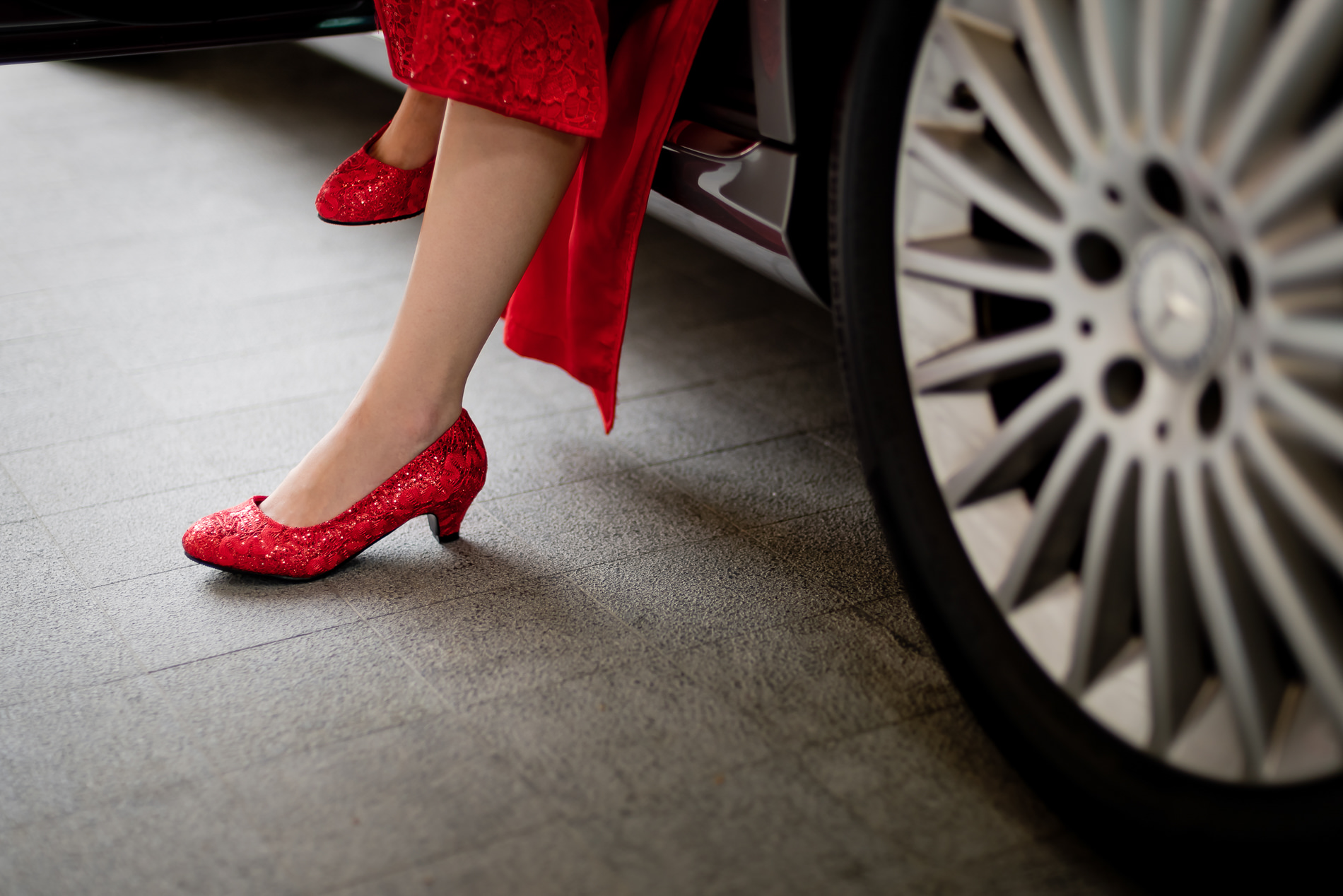 What Are The Chinese Marriage Customs and Traditions?
There are several Chinese marriage customs that you should take into account for your planning. These include the Guo Da Li, Tea Ceremony, Hair Combing Ceremony, as well as the Gatecrashing events. All these require quite a lot of preparations, so do your due diligence in researching! You should also consult the seniors in both families for their input and opinions for useful advice. It also helps to give them the impression that you respect and value them, which makes everything flow smoother.
Guo Da Li is an event of significance where the groom brings betrothal gifts on an auspicious day to the bride's house. It is done traditionally to show the groom's sincerity in marrying the bride and to bring the two families together. It is typically done a few months before the distribution of invitation cards for the wedding. Other than the dowry money, gold jewellery and auspicious items such as red dates and logan should be brought along to gift as well.
For the Hair Combing Ceremony, it symbolises a smooth transition of the groom and bride into adulthood. It is done at the groom's and bride's own houses respectively, where their parents will comb their hair and wish them an optimistic future. It is done in three strokes, symbolising the marriage lasting a lifetime, blessing of longevity and blessing of many descendants respectively. Parents will recite 一梳梳到尾,  二梳白发齐眉 and 三梳儿孙满堂 for the three strokes respectively.
While combing is taking place, the groom and bride ought to be holding on to an auspicious ruler, and a round mirror. The groom should be positioned in the living room facing either the altar or the window, while the bride should face the window in a room. Both the groom and bride would then bathe in water with the essence of pomegranate leaves, and put on a new set of pyjamas and slippers to sleep.
The Tea Ceremony as well as Gatecrashing events are described further in detail later on.
Dowry And Payment For Banquet
A dowry needs to be paid to the bride's parents as part of the tradition. There is no amount set in stone that you need to pay as dowry, but it is useful and practical to communicate with the bride's parents in the presence of a trusted party of a certain seniority as they can help to mediate the dowry negotiation and prevent disputes from occurring.
The last thing the groom wants to do is to sour his relationships with his future in-laws. Information about the sum for the dowry could also be obtained from the bride such that the negotiation becomes a custom to follow, rather than a real negotiation. As for the wedding banquet, be prepared to foot the bills of the tables. Be sure to budget enough money for this.
Hotel Or Restaurant?
For the actual day of your wedding, would you want to hold it at a hotel or restaurant? A hotel has plenty of amenities, and looks more glamorous at the wedding reception. However, you would only be able to sample their food during hotel and wedding shows, as well as special promotion periods. When they are happening, you can take a look at their vendors as well to decide whether you would go with them.
For restaurants, there are a lot lesser amenities, but you will be able to at least be assured of the quality of the food served. Restaurants are often cheaper than hotels as well, so it will depend on your budget.
Wedding Favour And Ballroom Decoration
For the wedding favour, get something that symbolises the love between your special one and yourself to be given as a gift to your guests. As for the ball room decoration, the default arrangement is fine by itself. You can inject personality into it by adding banners and decorations that you think are symbolic of your love. The stage is a prime target for your decorations.
Lunch Or Dinner?
If you like your wedding to be a smaller scale one, you can have a wedding lunch instead of a wedding dinner instead. A wedding dinner allows a lot more people to attend your wedding as your auspicious date for a wedding may fall on a weekday. This means that most people would be working, and would not be able to attend your wedding if it were a lunch instead.
Who To Invite?
Apart from the people that absolutely must invite, you can invite anyone whom you want to. They include immediate family, relatives, friends, colleagues and even your bosses. If you do not want to have your wedding in the traditional way, you can just invite your immediate family and closest friends instead.
The criteria would actually fall onto the venue you're selecting for your big event. Hotels, for instance, need to have a minimum number of tables to be reserved before you can book them. You should allocate tables for family and friends first, then fill up the remaining tables with the rest.
Table Seating Arrangement
Traditionally, your immediate family will sit on the same table as you, and your closest relatives and friends will sit at the tables beside your table. Each table should generally have around 10 seats. It would also be good to understand the relations between the people you're inviting for your wedding banquet, as you would not want to allocate two people who are loggerheads to the same table.
You would want as little tension and as much positive feelings as possible. The number of people in a family matters as well. For example, you would not allocate two families of 4 and 5 people respectively to a table. This would mean that the last person to fill the table would be sitting separately from his or her friends or family.
What Should Be Included In A Hand Bouquet
What are your taste and personality like? What kind of meaning do you want the bouquet to be accompanied with? This will determine the type of flower combination you choose to put in the bouquet.
Phase V:
Planning For The Day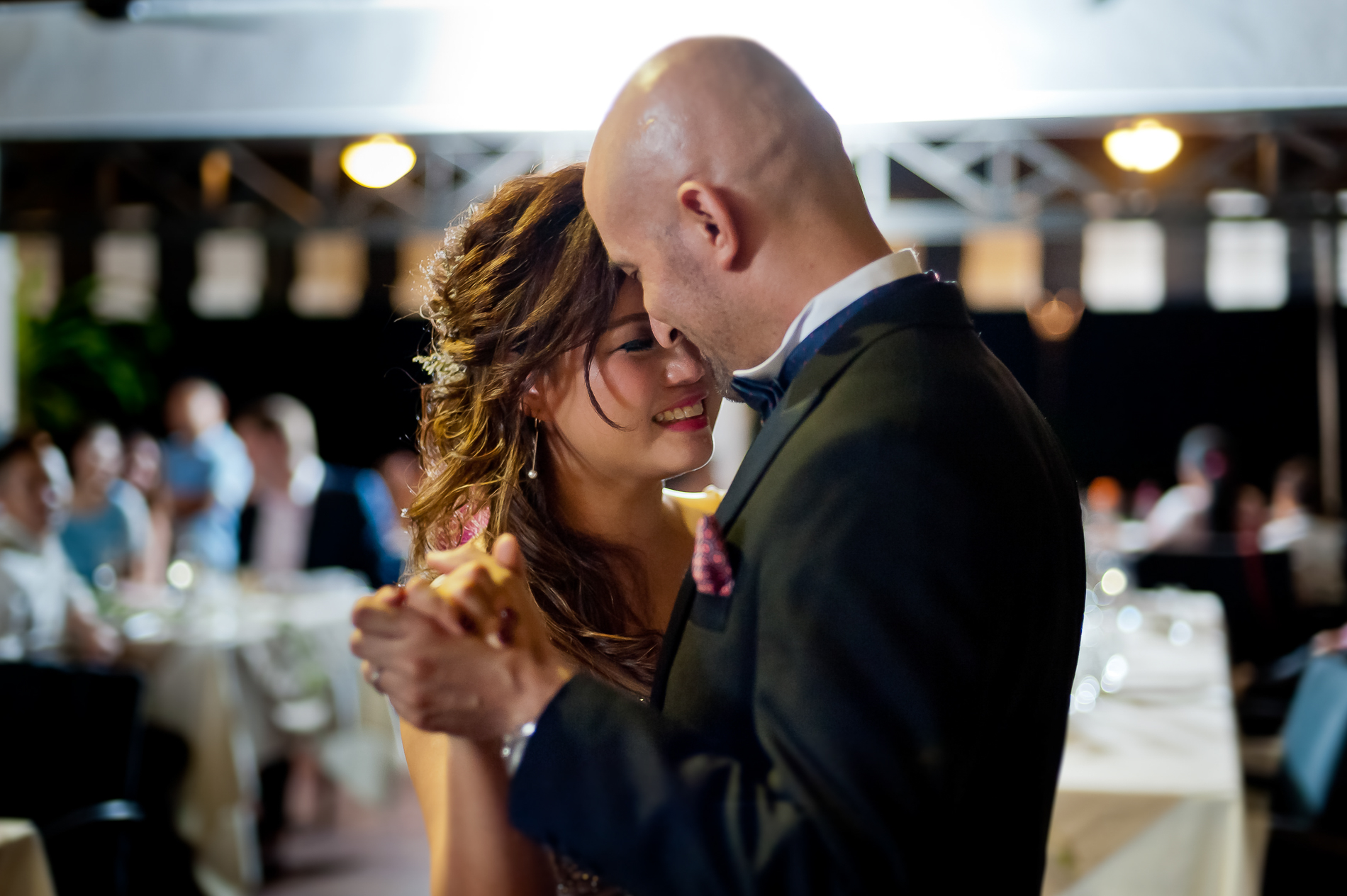 Do I Need Videographers And Photographers On The Actual Day?
If you wish to preserve the memories of your wedding for many years to come, you should definitely get a photographer and videographer for your actual wedding day. After your wedding, you will have a physical keepsake.
After all, you have already spent so much effort and money on the biggest day of your life. Would you want to tarnish it with amateur photography and videography? Not at all, right? This is where we, AGX Photographie comes in. We have a few decades of experience in taking photos and shooting videos, hence we are great and reliable.
Should I Have A Make-Up Artist For The Day?
Yes, you should engage a make-up artist for your wedding day, as a make-up artist can help you look your best for your special day! This is also not to mention that some make-up can help you look good in photos and videos, if you are engaging photographers and videographers to film your wedding moments.
Take note that there may be early hour charges for some make-up artists, which is essentially additional fees if you engage them to come over very early in the morning, so do a double-check of the costs.
How Many "Brothers" And "Sisters"?
Usually, for traditional Chinese weddings, you will need to recruit "brothers" for the groom's side and "sisters" from the bride's side. The number of "brothers" and "sisters" you recruit is up to you. A suitable number would be 4 each, as it stands for 四全四美.  a play on 十全十美.
As for who should be your "brothers" and "sisters", it is recommended to choose from your pool of closest friends as well as relatives. A few prerequisites they should fulfil are having experiences with gatecrashing games, own their personal transport and do not clash with your zodiac sign according to the Feng Shui master.
Is PhotoBooth Entertainment Required?
Do you want publicity for your wedding? If so, you should get photobooth entertainment. This is because the photos taken will be posted all over social media, making your marriage a known event across social media.
Furthermore, it helps to provide some form of entertainment for your wedding attendees. This is especially helpful if you have a lot of senior and elderly folks coming for your wedding. An entertainment photobooth would be able to provide them with hard copies of the photos almost instantly, so the chances of them coming to you to get the photos is much slimmer.
How To Plan Transport?
How should the transportation planning be done? For "brothers" and "sisters",depending on the number of people, you may want to rent a car or a van to get them from Point A to Point B.
The logistics of transport would be from the bride's house, to the groom's house, and back to the bride's house again. A good way to plan for this is to plan backwards, taking into account the auspicious timings to leave and reach a place. As for your wedding guests, a coach bus could be hired to take them to and fro your wedding banquet location.
What Is A Typical Wedding Day Schedule Like?
A typical wedding day schedule consists of gatecrashing games for the groom to fetch the bride, tea ceremonies with the in-laws, and finally a wedding banquet.
How Much AngPao To Prepare?
You will need to prepare angpaos for the people who help you out with your wedding, vendors, "brothers" and "sisters", flower boys and girls, your make-up artists, photographers and videographers, as well as your emcee if you have one. Do not forget your driver and wedding coordinators as well! Basically, you will need to take into account the number of people assisting you on your wedding and prepare the angpaos accordingly.
You should have a trusted person to help account for the AngPaos and consolidate them, even during the wedding ceremony. This prevents you from mixing up the AngPaos you are planning to give out and the ones you have already received, and also allow you to account correctly for the finances involved.
Is A Theme Required?
This is the part where you can flesh out your individual tastes and preferences. Set a theme for your dining guests to follow! You can follow the traditional path of asking your attendees to be properly dressed in shirts, pants and shoes, or you can add your own twist on it.
Gatecrashing game? What should we do and how much should each sister collect?
The gatecrashing game is a game where the groom has to pass through a series of challenges before being granted permission by the bride's "sisters" to enter her house to bring the bride. Enjoy clearing and solving the challenges set up by the bride and her "sisters" with your "brothers" and yourself. Remember to bring plenty of ang paos that contain a reasonable sum of $68 each. If you want to give more, make sure that the amount is an auspicious number as well.
Furthermore, it is ideal to set up a common agreement for the limits of the game beforehand as well as the AngPao sums, so as to prevent misunderstandings from occurring and grievances from building up.
Ideal Outdoor Photography For The Couple, Brothers & Sisters
A open location would be ideal for this type of photography, especially if there are lots of greenery around. It makes for a very nice photoshoot of the groom and bride along with their "brothers" and "sisters".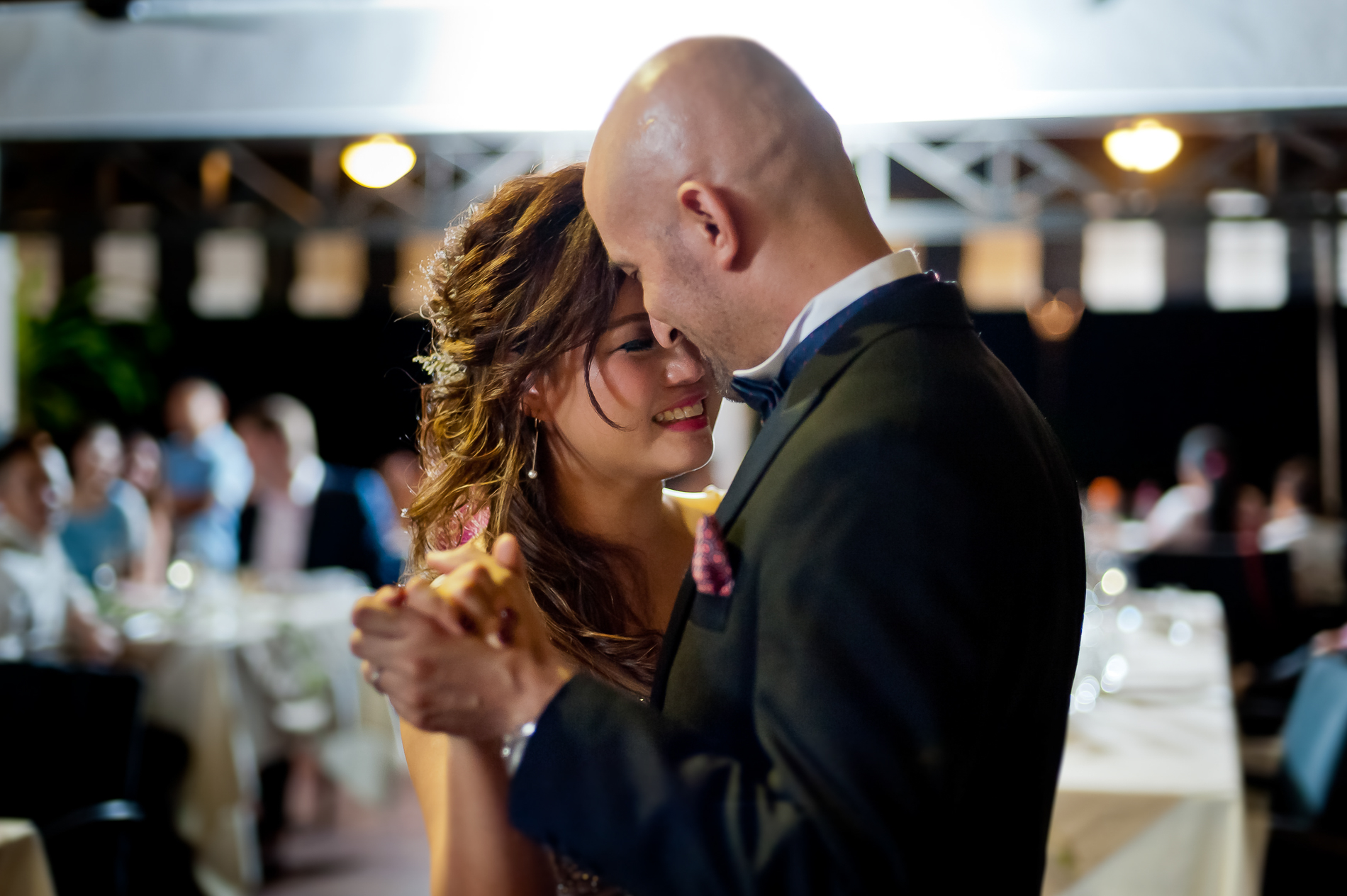 What To Prepare Before The Wedding Day
To sum it up in short, you should look your best on your wedding day. The groom and bride need to prepare for it with the Hair Combing Ritual the day before, by bathing in water with pomelo leaves, and lighting up the dragon and phoenix candles. The groom should bring a ruler and the bride should bring a sewing kit.
What To Take Note Of When The Bride Leaves Her House
The father or brother of the bride should shelter the bride with a red umbrella while walking to the wedding car, which is traditionally said to ward off the negative elements.
Once the car is departing, the bride should throw out a foldable fan which is said to be symbolic of tossing away all the negativity of her past and starting her married life anew. It can be picked up by any of her family members.
Tea Ceremony Sequence?
For the tea ceremony, it is the most significant event in a modern Chinese wedding. It occurs in the morning for the groom's side, and afternoon for the bride's side.
Part of the dowry collected by the bride's parents is for the ceremonial tea set. It can be used again if the bride has a daughter in the future to marry off. For the tea, either lotus seeds and red dates tea or longan and red dates tea may be used, where the former signifies the couple bearing children quickly and the latter symbolising a dragon, with the wish that the child born would be a male in the future.
The couple will spend time offering tea from the eldest to the youngest of the family, following this order: parents, grandparents, grand-uncles and grand-aunties, uncles and aunties, elder brothers and sisters and lastly, elder cousins. Do be sure to address your relatives correctly! You may refer to this video for more information.
If the families are very traditional in nature, the groom and bride should kneel down while serving tea to the parents and in-laws. If they are not so traditional, bowing is fine. There must be a balance achieved for both families, such that if the groom kneels down for his in-laws to serve tea, he should kneel down for his parents as well.
The groom should stand on the left side and the bride should stand on the right side, where the male elder being served tea is facing the bride and the female elder being served tea is facing the groom. If a member of the elderly couple is alive but not present, the other elder will drink one more cup of tea on behalf of him or her.
One person should be appointed to take care of the AngPaos and another person should be appointed to help pour the tea.
After the Tea Ceremony, the tea ceremony gifts prepared for the couple will be placed on a serving plate. They usually come in form of red packets or jewellery. Elder siblings would not be presenting their gifts to the couple whereas the couple will present gifts to the younger siblings and cousins who serve them tea.
How Will The Banquet Flow?
There should be an introduction video showing the beautiful memories of the couple during their dating stages. After the video, the Emcee/s will step on stage to do an introduction.
After which, the first round of food and drinks will be served. Around the time the third or fourth dish is served, there should be an intermission for more interaction between the couple and the dining guests. The groom and bride will cut the wedding cake and then leave the room. Food will then continue to be served.
After another two or three dishes served, the couple will appear again in a different outfit and then pop the champagne together, and then filling the champagne tower together. After which, they will lock arms and offer each other a toast. All the couple's immediate and close relatives will then be invited onto stage together.
They will then offer three toasts to all the guests, each toast meaning 百年好合, 永浴爱河 and 早生贵子 respectively, which effectively means having a blissful marriage, everlasting love and having a baby soon. They will perform each toast while referencing the famous phrase "YamSeng".
The banquet will continue after this segment, with the couple going around to each table to take photos, and at the end of it, the couple will be at the entrance thanking the guests for attending their wedding and sending them off.
That is how a wedding banquet generally flows.
Keep It Simple Or Include Performances?
This is dependent on your style. If you are just holding the wedding banquet for the sake of tradition, you may choose to keep it simple. However, if you want your guests to remember your wedding as one of the most memorable, you ought to have performances scheduled to keep them entertained!
Should A Speech Be Given?
Frankly speaking, a speech should be mandatory, as it is one of the few moments in your life where you get to voice out your feelings about your marriage and show gratitude to your parents, for rising you into the fine individual that you are currently today. This gratitude could be shown by preparing a small token of appreciation to present to them.
Unless you have a really pressing reason, you should generally be giving a speech. It should be planned before hand, and not be too impromptu.
Transport Plan After End Of Wedding Banquet
At the end of the banquet, typically the groom's brother (if he has one) should be the one who escorts the parents home. If not, a hotel room should be booked in advance for the parents to stay in on the wedding night.
There should be someone arranged to send them back in either case. For the older generation wedding attendees, it may be wise to hire a coach service so that they can return to their homes hassle-free and safely.
What To Do After Wedding Day
A few days of leave should be taken from work to settle the administrative things. For instance, to check out of the hotel and return the wedding clothes. Once you have done that, enjoy your new-found life as a couple!
Cherish your days together, regardless of whether there is sunshine or a storm brewing. The best days are yet to come, so create them together!
Bonus: How To Distribute Wedding Videos And Photos
For the wedding photos and videos taken, you may share them with your family and friends via online storage platforms or mail out physical storages (DVD) with the files contained in it. Some photography services also offer online galleries via the internet for people to view it. A prominent example would be us, AGX Photographie. We offer a private online gallery for viewing wedding photos and videos.
This marks the end of the guide. If you require a professional wedding photographer for your special day, please contact us!