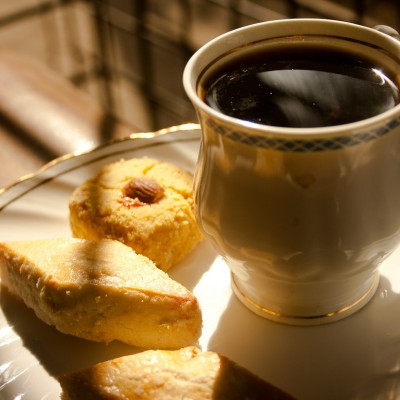 Dear Diary,


Sitting down with a cup of hot café latte, the aroma of coffee makes me feel so comfortable, the taste of coffee gives me sense of blissfulness. Such a great feeling felt so familiar… I start to wonder, where did this familiarity came from?
Oh… I remembered! It was the wedding I attended few months back! This latte reminded me of that day filled with loving memories; it was also that day that changed my views on wedding photography. Let me continue to pen down these flashbacks…
In the day, I had to attend solemnization held at a church. Getting up in the morning makes me feel so lethargic and I felt a little reluctant to join this event… As soon as I reach the church garden, a crowd is already forming. People are talking, smiling and laughing… This spontaneous atmosphere actually perks me up! Feeling of excitement starts to flow in…
Wedding photographers were ready to take pictures of interactions between people, sceneries of garden and anything that captures the components of this event. A curiosity cat like me is indeed curious of the value of wedding photography. Does wedding photography comes with great significance and does it make much difference to a wedding? I approached a wedding photographer in the hope of clearing my doubts.
"Hey girl, wedding photography is more than simply taking photographs! For me, I get to meet new people; new wedding couples and captures different love stories at different weddings. These wedding photographs allow people to take a firm belief in love and commitment…" he said. Hearing these, I gained a whole new perspective into wedding photography. Sometimes it's not about the photographs, but rather, the impact it has on people! Finally, the couple has arrived. Gleams of sunshine shine upon the green grass as the couple walks through the garden towards the church doors. Again, wedding photography comes in the right time, capturing this special moment which represents the fruit of a couple's relationship.
Oh and did I mention, the wedding photographer also showed me some of his works in his camera! The wedding photographs taken by him further enhanced my view on wedding photography. I'm absorbing love energies and positivity when I look at these photographs. It is of great happiness, to be able to witness the joy of wedding couples. Never did I know that the initial reluctance to attend a wedding event turns out to be an appreciation for being a part of this occasion!
Just like a cup of café latte, there's a taste of sweetness with a touch of aroma in every wedding. The feeling you get in the end, is always a good one. At least, it made me smile.


Yours truly,
AGX Photographie

An Observer of Life. Love the interactions between Light, Spatial, and Human. Inspired to be a Poet in Visual. Despite being sensitive to emotions, his fun-loving nature always helps to hype up the wedding or event. Henmond is also a member of Asia Wedding Professional Association and blue member of Professional Photographer Asia Community.

Latest posts by Henmond Chang (see all)